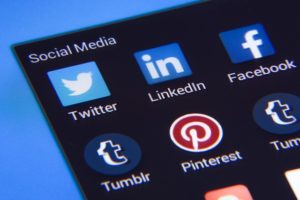 LinkedIn has changed a lot since November 2016. This is when the professional social media platform was acquired by Microsoft in an astounding $26 billion deal. That is a lot of money, even for one of the largest software companies in the world and, if they were willing to pay the price, it means only one thing: LinkedIn is worth every single dollar.
This is something you should keep in mind as you are planning or adjusting your marketing plans. You cannot ignore LinkedIn as a powerful and affordable platform to grow your brand image and to attract new customers, investors, and business partners.
As you may have probably noticed, some changes to the look and functionalities of LinkedIn have already been implemented. In this article, we will tell you what else is different from the point of view of promoting and advertising your business on LinkedIn. Let us get started!
1. The Hashtag Is Coming Back
Some years ago, LinkedIn experimented with the hashtag (even before Facebook took the idea from Twitter) but it didn't really catch on so they quietly snuffed it. At that moment, the professional community did not regard the hashtag as a "serious" and "professional" way of highlighting skills, keywords or core values.
But things have changed tremendously since then, and everyone knows how important the hashtag is, even corporate CEOs. So the hashtag is back, currently on the LinkedIn mobile app, but quite soon on its web platform as well. This means that you can use the experience you gained with using hashtags on other social media platforms to enhance your LinkedIn content and make it visible for the right keywords.
2. LinkedIn Pulse – A Powerful Content Marketing Platform
LinkedIn Pulse is one of the best free marketing features of this social media platform. For one, you can showcase your expertise, tag your articles with relevant keywords and include backlinks to your website.
On the other hand, there are the instant notifications sent to all your connections every time you post a new article. Yes, everyone you are connected with gets a personal notification of this – and since people are highly likely to click on mobile push notifications, your content will have more readers and sharers than ever.
3. Lead Generation
The new LinkedIn platform includes new tools for businesses to attract the right candidates, to showcase their expertise and their potential as employers. These new tools will not only help you increase the chances of attracting talent to your company, but will also improve your credibility and image among potential customers and business partners.
You can also take advantage of the new Sponsored InMail function which is proven to get you three times more replies than regular emails. However, in order to work in your favor, a Sponsored InMail should only be sent to a qualified lead, so that it is not marked as spam by receivers.
4. One Word: Remarketing
So far, LinkedIn has been quite deficient in the remarketing department, but no more. From now on, you will be able to create, select and target specific custom audiences, almost in the same manner as on Facebook. While the remarketing tools are still in the beginner phase on LinkedIn, its in-depth professional targeting tools are spectacular: you can target specific job titles, within companies of a specific size and located in a specific area.
Combined with the remarketing tools, you can now target junior CEOs from medium-sized enterprises who have interacted with your business three months ago, or who failed to complete a purchase following a LinkedIn ad.
5. Sponsored Content Outside LinkedIn
The value of this feature is immense – even though it is still unclear how many websites will be included in this program. However, you will be able, based on the LinkedIn profile data you collect from people who click on your ads, to track them and show them ads on other websites they are browsing.
Most likely, LinkedIn will partner with news and professional websites and forums, which their users are usually browsing.