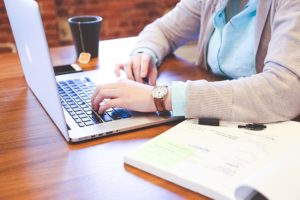 The Federal Trade Commission (FTC) is one of the agencies ruling over advertising, including online advertising, marketing and sales. Starting from 2009, there are now clear rules on what companies can and cannot do in terms of presenting their offers to clients and attracting them with promises of benefits.
Apart from regulating fair use of advertising, the FTC also oversees online data privacy. This means that even if you have a landing page inviting people to subscribe to your newsletter, you fall under FTC regulations and must comply with its rules.
The consequences of not doing so are harsh, with fines up to $40,000 per breach of regulations and even larger amounts in legal expenses and damages if you fight it in court. There is little chance of winning a case against the FTC, especially in view of the growing concern on personal data protection and online fraud.
This means one thing: you must safeguard your home-based business website against violating FTC rules. Here are the top issues you need to review and solve as soon as possible:
1. The Privacy Disclaimer Page
Any website collecting personal data must include a Disclaimer page. In this page you will disclose to website visitors who agree to share personal data with you the following:
⦁ That you are taking the best precautions to protect the data you collect from theft;
⦁ That you do not sell their personal data to third parties;
⦁ If applicable, if you share this data with your investors/stakeholders.
The Privacy & Communication Disclaimer is a binding contract between your home-based business and your subscribers. This means that if you fail to keep any of the promises above, you are liable for action in court.
2. Testimonials
Any business needs testimonials in order to gain the confidence of future customers by bringing proof of the quality of the product. Certainly, the best proof come from people who bought and tried the products. Ideally, testimonials are given without asking for them.
However, if you offer any kind of incentive for customers to post testimonials, you need to make a material connection disclosure about this aspect. Otherwise, you might fall under the incidence of a false and misleading advertising violation.
Also, if you plan to use any person's full identity (photo, video recording) in the testimonials published on your website, you must sign a Publicity Consent & Release Agreement with each person individually.
3. Claims Concerning Your Products
Any kind of claims you make about the way your products work, and the effects or benefits the customers should expect to see must be substantiated. Things are extremely sensitive especially in the area of weight loss, diet, natural supplements and similar products. This sensitivity extends to online fitness or healthy recipes websites.
The FTC is extremely proactive in enforcing the regulations concerning false and misleading advertising in these domains, so if you are operating or plan to open a home-based business in any of these areas you must consult with a specialized attorney.
4. Products for Children
If your ads are targeted at children under 13, you fall under the Children's Online Privacy Protection Act (COPPA).You need to follow closely all the FTC regulations included in this act and make all the required disclosures on your website, as well as create your ads in accordance with the guidelines.
5. Affiliate Marketing
Are you an affiliate marketer for the products you are promoting on your website, through reviews and blog articles? Then you must disclose your material connection with the owner/seller of these products. Ideally, you should place this disclosure at the end of each article, specifying that you gain material or monetary advantages from promoting the respective product.