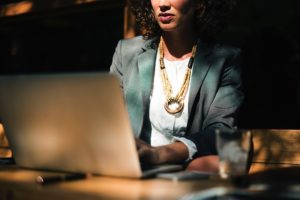 The time has come: you need to start hiring employees for your business. It is a daunting perspective for any new business owner without experience in recruiting. However, as you will see, once you start getting involved in the recruitment process, you will become skilled at it.
First of all, there are lots of resources on the internet to help you understand what you need to know about a potential hire's background, what questions you should ask and what questions you are not allowed to ask by law. However, the first step in hiring employees is creating and posting job ads.
Again, the internet is your best friend in helping you write a good job ad – you can find everything from general advice to templates for most job positions. Today we will help you find the right places where to post your job ad.
As a small business owner, you need to focus your attention (and money) on websites where you are likely to find adequate candidates for the prospects and salary you can offer. For example, you really do not belong on an executive search website when you only need a supervisor for your small store.
Without further ado, we recommend these job sites for finding employees for your small business:
1. StartUpHire
This job site has a very interesting approach for candidates. When they are searching for a job, among the selection criteria they can select how long the company has been in business. Thus, before they apply to a job ad, they know exactly what type of company they may be working for: a startup in its initial phase, a company under development, or an established business already generating profit.
This approach is a win-win for you and for your applicants: you will get CVs only from people who really are interested in working for a budding business.
2. Indeed
Indeed is like the Google of job applications. Whatever job you want to recruit for, you will certainly find lots of candidates to select from. A large number of candidates keep their resumes public and frequently updated, because they know that a lot of companies will go straight to Indeed whenever they need to fill a position.
Apart from the large pool of potential candidates, Indeed has a very fair pricing policy: it is a pay per click price. You are charged only when a job seeker clicks on your ad.
3. Geebo
Geebo offers free job postings for companies looking to hire people by the hour. As a small business owner, you probably won't need full time employees from the start.
Hiring by the hour has two advantages for your business. Firstly, you only pay for the amount of work you need done. Secondly, you have the chance to test employees at a minimum cost before deciding to offer them a full-time job, when your business required it.
4. Internships
This website allows you to hire college students or fresh graduates to work as interns in your business. The internship is a form of "learning at the job" for young people, who are paid a fair amount of money (but not in the range of a salary) for their work. A lot of young graduates are eager to work as interns and start building their experience. And many companies usually offer full-time jobs to successful interns.
Getting interns is like getting an apprentice in the old days. The young intern can learn actual business practices and procedures and is eager to become skilled at the work you give them in order to get a job offer. Interns become among the most loyal employees in the long run, so you should take advantage of this recruitment opportunity.
5. LinkedIn
This is one website where every entrepreneur should have a profile and a company page. It is the largest social network for professionals and businesses. People on LinkedIn are either looking to hire, looking for a job, or seeking a business partner. By establishing and growing your network of connections, you can ask for referrals – people who would be a good fit in a specific role in your business.
Referral candidates are always preferable – you do not pick someone in the dark, but a person whose skills and experience are vouched for by a friend or business acquaintance whom you know and trust.