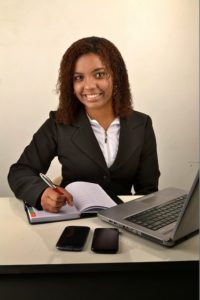 Consultancy is one of the most adequate lines of business if you want to work independently from home. You need little equipment, your main assets being your skills and experience in your niche. Today we will show you how to start a home-based healthcare consultancy business.
What Does a Healthcare Consultant Do?
Healthcare consultants are hired by hospital and other healthcare companies to analyze and improve their operations and the way they run their business. The ultimate goal in a healthcare consultant's job is to advise healthcare providers in a way which enables them to provide better services to patients and improve their bottom line.
This used to be a full-time position in the organizational scheme of most healthcare providers. However, the economic crisis and the need to cut back operational costs has determined most hospitals and other healthcare organizations to replace employees with freelance consultants. For you, as a potential home-based business healthcare consultant, this means that there is a thriving market where you can find customers and that it is not a short-term bubble, but it has the potential to provide you with a sufficient income for your family for years to come.
So, what does it take to become a home-based healthcare consultant?
Education and Skills Required for Healthcare Consultants
The minimum educational level required is a Bachelor's degree, although many healthcare providers require a Master's degree in one of these specializations:
⦁ Business Administration
⦁ Healthcare Administration
⦁ Human Resources
Management experience in the healthcare field is a plus, but not always required, especially if you offer your services to smaller clinics and other organizations. As for the core skills you must have strong communication and analytical skills, be good with math and be savvy in coming up with effective solutions. You must also be a good decision maker, with a high level of accountability for the outcomes of your proposed solutions.
If you recognize yourself in this description, you could be a successful healthcare consultant. If you want to work as an independent consultant, these are a few tips to set up your home-based business:
1. Obtain All Necessary Certifications
Each state has different certification requirements for home-based businesses when they are connected to the healthcare field. Even though your activities are not connected to providing actual medical services to customers, you will have access to various sensitive data. Thus, apart for the usual licenses for running a home-based business, you also need to hold specific data processing certifications.
2. Secure Your IT Equipment and Filing System
Apart from the legal certifications above, potential customers will also require you to sign non-disclosure agreements. They will also want you to offer proofs that you can keep their confidential data secure. Thus, you need to invest in effective antivirus solutions for your computer and all data storage devices.
While it is always recommended to have a separate computer for your home-based business and not allow your family to work on it, if you want to open a healthcare consultancy business it is mandatory. You will potentially receive financial and patient records from your customers and other confidential materials. No one but you must have access to them, not even read them.
3. Capitalize on Your Professional Background and Reputation
As we have stated above, being a home-based healthcare consultant is not a line a business you can take up overnight, but after years of experience in the field with a proven track record. This means that you must definitely have great networking skills and persuade your business acquaintances and, where possible, former employers to provide you with credentials and testimonials.
This is a line of business where reputation is everything, so take care to keep yours spotless. Be ethical and fair in dealing with all your customers and maintain good relationships with former co-workers or clients. A positive endorsement from any of them is the best marketing strategy for attracting new clients for your home-based business