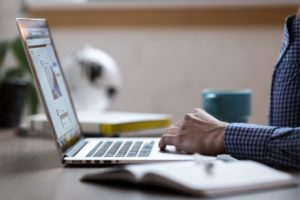 Summer is officially over. As you start to look over the sales of the last three months, things are not looking great. Indeed, except for companies selling summer-related products, most businesses deal with a slow sale season. It's time to rev up the engines and prepare for a prosperous fall.
Getting a cash boost during the first half of fall will certainly compensate for your declining sales during the summer. But it is not an easy job: people spent a lot of money on holidays and now start tightening up their budgets to prepare for the upcoming holiday season. On the other hand, they may have neglected to replenish or replace various items, so this is a good moment to remind them of your products and services.
Here are a few smart ways to get a boost in sales after the summer holiday season:
1. Partner Up with Bloggers
It is important to get a lot of traction on your promotions so you need all the help you can get. Bloggers are some of the best sources you have for spreading news about your products, special offers, etc.
Usually, you should offer bloggers a product to test and write a review about it. Bloggers are very influential among their readership. In many cases, readers will buy a product OK'd by the blogger. Another way to capitalize on bloggers' popularity is to promote contests, giveaways, etc. through their blog.
2. Revamp Your Blog
As people return from their holidays, they start reconnecting with brands, checking out what is new and worth reading on their websites and blogs. A new look, fresh graphics (eventually adapted to a fall color palette) and sleek new fonts will definitely catch their attention and make them look more in depth on your website.
A site redesign once every few years is usually recommended, as well as cleaning up the code to speed it up. It is a smart move to synchronize this redesign with the beginning of the fall, when you want to recapture your customers' attention.
3. Send Offer Reminders
Most likely, you received lots of replies just before and during the summer that the promotion is great, but the moment is wrong. Most of the prospects and customers had their minds on summer vacations – but right now they may just take advantage of your offer.
This is your last chance to reap some benefits from your promotions before you go straight to the holiday triad: Halloween, Thanksgiving and Christmas.
4. Do Not Offer Discounts, But More Benefits
At the start of fall, and after a slow summer, it is not the right moment to cut down your profit margins for the sake of sales. Instead, bundle up more benefits, accessories to your main products, and so on. People are in the "stocking up" mood at the beginning of fall – either a back-to-school or winter-is-coming state of mind.
Therefore, think of creative ways to offer more perceived values (such as extended guarantee, or a coupon for the next purchase) but make your sales at the full catalog price.
5. Identify Off-Calendar Holidays and Celebrate Them
If you look at the calendar, you will see plenty of quirky and lesser-known events celebrated all month long. We had International Cat Day, then recently Worldwide Dog Day… The holiday may not be related to your products or your niche, but it is definitely related somehow to your customers, their private lives and hobbies.
And since it is a non-standard holiday, you will probably have little to zero competition for your customers' attention. You can create social media events and promote the celebration through email newsletters, and the sheer novelty of what you are doing will attract people's attention.
Last but not least, we hope you had a great summer vacation and wish you good luck in your entrepreneurial activities for the rest of the year!