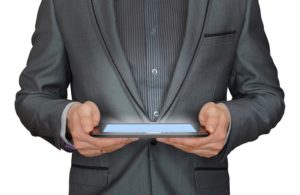 "In unity lies strength" is a very true saying, whose applications we see every day around us. Nobody makes it on their own, no matter what path in life they choose. It always matters who you can rely on for advice, for support, or for joining forces for success. Entrepreneurs know it particularly well. As a startup founder, you realize how much you have to learn, apart from your specific expertise, about running your business.
And as your business grows, so do the challenges you face. Even for small business owners it is hard to forecast financial results for the next five years, understand what the stock exchange variations mean for their business and find efficient ways to cut costs.
This is why online communities for small business owners appeared. They are generally under the mentoring of a large corporation or several thought leaders and they give entrepreneurs a voice, for sharing their knowledge, asking questions, and finding solutions to their problems.
Some of these communities are thriving, others are not so popular – so we decided to look at them and recommend to you only the most vibrant and active websites which you should join. These are:
1. Startup Nation
The top three categories of this online community are dedicated to: starting a business, growing a business and managing a business. This means that you can find useful advice here from day one when you start operating your business, and continue being inspired and contributing to the community as your business grows.
You will find case studies, how-to tutorials, recommended books, legal advice, tips for obtaining financing, and much more. The Community page allows you to share your input, open conversation threads and grow your network of business acquaintances. Startup Nation also has a radio show, whose recordings are published on the website.
2. American Express OPEN Forum
There is no need to introduce American Express, its financial power and business expertise. This company decided to open a business intelligence and development hub, which focuses advice and insights into the key elements of entrepreneurship: growth opportunities, research, marketing and sales, leadership, and digital tools.
The vast range of articles, tutorials and case studies will help you understand the nitty-gritty of tax preparation, product development, branding, competitive research and any other topic connected to running your business. As a contributor to this forum, your guest posts, if approved, will help you grow your reputation and build trust for your business.
3. Small Business Forum
This is exactly what it says it is – a 100% online forum accessible to registered members, where communication never stops. There are thousands of open threads where other small business owners like you can share useful information, ask and answer questions, post business opportunities, and so on. The only aspect which will make it harder for you to access the exact information you need is the lack of a search field. However, the main topics are logically structured (Sales and Marketing, Accounting and Taxes, Business Law, etc.), therefore you will quickly find a conversation thread dealing with the precise issue you want to learn about.
4. Entrepreneur
This is one of the largest online resources for people running businesses – large or small. Apart from in-depth articles, market analyses and forecasts, and interviews with market leaders, you will also find actual business opportunities, especially franchises.
Entrepreneur is one of the most thriving online communities for business owners, with up-to-date and reliable information from the most sensitive areas of business management, especially finances, taxation and legislation.
5. Various LinkedIn Groups
While the online communities above deal with aspects and problems applicable to all businesses, LinkedIn has very specialized groups where you can join other entrepreneurs from your specific niche. There are groups for freelance web designers, shipping companies, accounting firms, and so on – a simple search will help you find dozens of groups where you can discuss the specific challenges in your line of business.
Last but not least, remember that these communities work on the principle of reciprocity – this means that you have to be active and get involved whenever you can share useful information or answer a question.