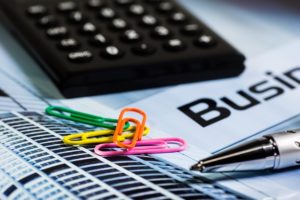 After you have built (pun intended) a career in construction or home improvement, you may want to gain more independence and run your own business as a home-based contractor. This niche is quite prosperous because, although the internet is abundant in DIY websites and tutorials, a lot of people still prefer hiring a specialist.
"A home-based contractor business? Will anyone take me seriously?" Most definitely they will – especially if you have a solid portfolio of projects and all the required licenses in place. After all, a general contractor's work has to do most of all with planning the budget of construction or repair works, finding subcontractors, coordinating the team of workers and making sure that the project is completed by the agreed deadline.
Thus, a home-based contractor business is quite feasible and successful because you will be able to offer your customers better rates compared to companies which need to cover all the costs with the staff and operating their office building. At the same time, working from home offers you more flexibility in your working schedule – a big plus for many customers who would prefer work being done on their house outside the usual business hours or during the weekend.
Let us see what it takes to open and run your own home-based general contractor business.
1. Check Out Your Prior Employment Agreement for Non-Competing Clauses
Most likely, people who want to start out as independent general contractors worked in this position as employees of real estate development and construction companies. Some of these companies require their former employees not to become competitors as independent business owners. If your employment agreement has a non-competing clause, you can do one of the two:
⦁ Set up a meeting with your former employer and try to obtain a waiver from this clause;
⦁ Have a lawyer look at the agreement and explain to you under what conditions you can open such a business (i.e. supply your services in another city, or within a specific scope of services).
What you should NOT do is start out as an independent general contractor hoping that your former employer does not find out. The age of the internet has reduced the whole world to the size of a mere village, as the saying goes.
2. Obtain All Required Licenses and Insurance
The Small Business Administration website is a huge help for any potential entrepreneur, explaining in detail all the required licenses and documents needed to open a business in any niche. For general contractors, the main types of licenses and insurances you need to hold are:
⦁ General business license;
⦁ Home business permit – issued by the city or county council office;
⦁ Special licenses according to the specific services you will supply, such as for electrical, plumbing, HVAC, gas fitting and other construction works;
⦁ Surety bond – this specific insurance is required of general contractors and is payable to the end customer in case the subcontractors they hire fail to complete a project on time or according to the customers' specifications;
⦁ General liability insurance;
⦁ Worker's insurance, if you hire people to work for your own business.
3. Cultivate Your Network in the Specific Business Niche
As a general contractor, you need to attract both customers and teams of various specialties who will work on the projects you secure. This is why networking is extremely important. Without breaching your non-competing clauses from your former job, try to connect with people you used to work with and establish a new business relationship with them as independent entrepreneur.
4. Build Your Reputation around Your Strong Points
As a business owner, you are on your own – you do not benefit from the reputation of the company you worked for anymore. Your own reputation and experience in the field is the only asset you have – and it is a very valuable one if you know how to put it into the right light. Build a website and include as many testimonials and projects you have worked on. Thus, potential customers will form an opinion on your skills and trust your professionalism.
5. Build Your Own Personal Brand
Professionalism is not enough in a niche with a lot of competition – you need to build your own identity and stand out of the crowd. This is exactly what a personal brand does: it establishes you as a professional with SPECIFIC skills and talents, ranging from the access to a wide network of subcontractors and the ability to provide your customer a stress-free experience while working on their construction projects.